Just A Rainy Saturday in Quarantine
The weather the last two days was amazing! The kids and I spent as much time outside as we could. We played sports in the driveway – ⚽️ 🏈 🏀 🏌️‍♀️, went on an "adventure", found a new trail to hike and even got the water guns out for some soaking wet fun. Thank goodness the weather is getting nicer, the ability to get the kids outside definitely helps our "stay at home" blues!
Today however is going to be a different story. Rainy and probably a day spent inside. Here are a couple things I have done with the kids this past week that might spice up your rainy Saturday.
For breakfast this morning, try a Dutch baby pancake. They are super easy to make and my kids loved helping and eating it! It was delicious 😋 here is the link to the recipe I used: https://www.foodnetwork.com/recipes/melissa-darabian/vanilla-dutch-baby-puffed-pancake-recipe2-1960690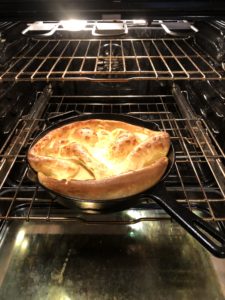 I don't know about you, but my kids are asking to do a lot of crafts in quarantine 🤷🏼‍♀️ I am not a crafty person by any stretch, but I have found a few activities that they have enjoyed and that even I can handle! Here is a picture of one we did this week if you are looking for a good indoor activity today.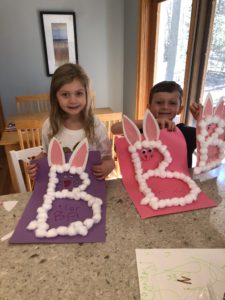 Enjoy and stay healthy!!
Best *Dr. Bekah