The BEST Banana Muffins (My Aunt Juju's recipe) and an Easter Craft!
Happy Saturday! (Although doesn't every day feel like Saturday? 😉 I had some ripe bananas in the freezer that we took out this week to make banana muffins. It is my Aunt Juju's recipe, and her recipe is the best I think because of the sour cream, makes them super moist and delicious. Growing up, whenever we were at my Aunt's house, she always had a loaf of banana bread or banana muffins on her counter, so this recipe is special to me. As always, I had some great helpers. Lots of dumping and mixing, which is our jam!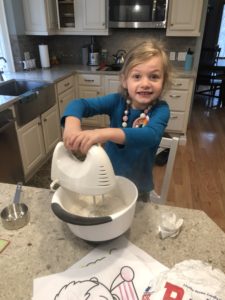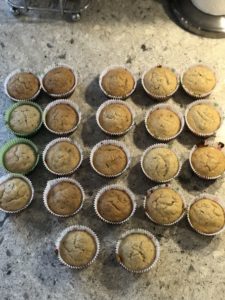 Banana Muffins (0r bread)
1 1/2 cups flour (I have played around with this, half and half with whole wheat flour, or a GF alternative, they always seem to bake out about the same, so I think it is safe to use whatever you want in this step!)
1/2 cup sugar (the recipe calls for 1 cup, but I cut it in half for the kids)
1/2 cup vegetable/canola oil
2 eggs
2 mashed, ripe bananas
1/2 cup sour cream
1 tsp vanilla
1 tsp soda
1/2 tsp salt
Mix all ingredients in a large bowl. For muffins, bake at 350 degrees for 15-18 minutes. For bread, bake at 350 degrees for 50-60 minutes
We also did another Easter craft this week. You need paper plates, glue, cotton balls, pipe cleaners, googly eyes and construction paper (for ears). Super easy and FUN!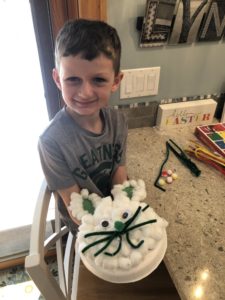 Hope everyone has a very Happy Easter.
Dr. Bekah