Because some days you need chocolate 🍫 No Bake Recipe!
I have been trying to keep my healthy eating in check while in quarantine, but sometimes I just seriously need some chocolate to get me through the day. No bakes are one of my favorites because it combines two of the most delicious ingredients, chocolate and peanut butter 😋 This is another easy one for your kids to help with because it involves lots of dumping and stirring. Also, my kids love to lick the bowl, which is another solid time suck.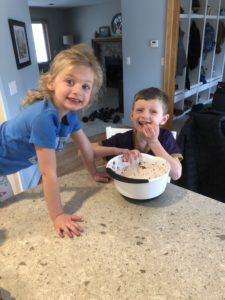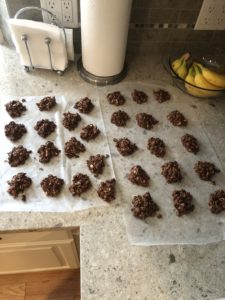 No Bake Recipe:
2 cups sugar
1/2 cup butter
1/2 cup milk (I use 2% because that is what we have in the fridge)
3 Tbs. cocoa powder
3 cups quick oats (Or I use regular oats if that is what we have in the pantry, which I actually prefer)
1/2 peanut butter
1 tsp. vanilla
In a medium saucepan over medium heat, mix together sugar, butter, milk and cocoa powder until smooth. Bring mixture to a rolling boil. Once mixture is boiling, stir mixture continuously for 1 minute and 30 seconds and remove from heat.
Mix oats, peanut butter and vanilla in a large mixing bowl. Dump chocolate mixture over oat mixture and mix together. Immediately place spoonfuls of mixture onto wax paper.
***********
The kids and I have been exploring new trails and hiking almost every day. So far their favorite is the "fairy trails" behind the historic barns and botanical gardens. Great hike for kids, lots to see and discover. Here are some pictures of an amazing, colorfully painted  "hippie tree" we found in the woods.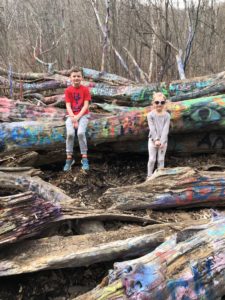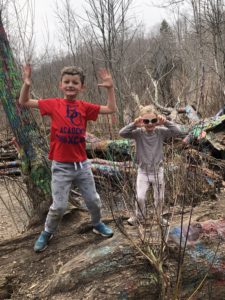 Today is suppose to be a beautiful day, hope you have an opportunity to get out there and enjoy it!
Stay safe and healthy!
Dr. B